ACCREDITED TRAINING
Training of trainers
The training – Training of trainers – by Ingénieure Conseils en Environnement et Foresterie (ICEF) is based on requirements from Forest Stewardship Council®: FSC-PRO-20-004 V1-2.
Program
Training duration – Training of trainers
The training is delivered for 12 hours remotely or face to face.
TOPICS – Training of trainers
Principles of adult learning and education (i.e. categories of competence: knowledge, skills and attitude; adult learning circle).
Customization of course design.
Basics of training and teaching (i.e. facilitation of training sessions, guidance of learning processes).
Development and/or selection of customized course material.
Interactive training methods.
To obtain the certificate of completion the participants shall participate for at least 95% of the time; successfully pass the ongoing evaluation and successfully passed the final exam (70% of correct answers).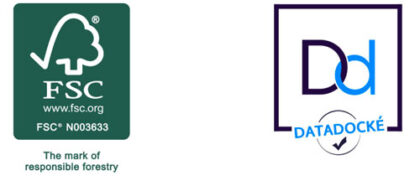 Who can participate and Prerequisites
This training is dedicated to candidates for qualification as FSC® trainer according to to the standard FSCSTD-20-001 V4.0 and procedure FSC-PRO-20-004 V1-2. In this case the prerequisites are:
Be qualified as auditor on the relevant scope according to FSC-STD-20-001 V4.0.
Be auditor experimented for three (3) years on the relevant scope.
This training is also accessible to any person who wants to learn about training engineering.
FSC® is not responsible for the content of any training offered by ICEF.
FSC® auditing in relation to ISO 19011


EN - France
(Nogent-sur-Marne)

EN - France
(Nogent-sur-Marne)

Training of trainers FSC®

EN - France
(Nogent-sur-Marne)

FSC® Core Labour Requirements
Ingénieure Conseils en Environnement & Foresterie
ICEF
Address
5, rue de Castiglione - 75001 PARIS